What car to rent at Christmas?
If you want to travel in a rental car the next Christmas holidays, do it in the most comfortable way for you and yours. Take advantage of the offers on rental cars at Perfect Car Hire and rent a minivan this Christmas with all the features.
It is not necessary to go far to enjoy the Christmas holidays, escaping close to home to a rural house with friends or going to visit family with a trunk full of gifts is also a great plan. With Perfect Car Hire's minivans you will be safe, and at the best price!
We inaugurate next December with TOP prices on our website for your long weekend and New Year's Eve gatadas.
Advantages of renting a minivan for your Christmas holidays
Escape in sight? Do you want to live a different Christmas? Take advantage of your holidays or the bridge and embark on a new adventure on the road. These are the advantages of renting a car on your next vacation and why choose a minivan car at Perfect Car Hire.
• Everything ready: renting a family minivan makes your trip more comfortable, since you won't have to waste time setting up or spend money fixing damage. With a rental minivan you will not have to worry about checking the mechanics of your car, checking deposits or the condition of the wheels. Thanks to the good condition of our rental vehicles, you will know that you have a car in perfect condition and ready to do all the kilometers you want.
• Space and safety for the whole family: traveling with space and in a spacious and safe car is the best option for your family vacations. Children will be much more comfortable than in a smaller car, having things at hand to distract themselves so that your trip is more relaxed. In addition, when you rent your minivan you can reserve the option of a child safety seat for babies and booster seats for children. You can also contract the coverage of a second driver to take turns with your partner when driving.
• Large capacity trunk: whether you are traveling with children or with friends, a good trunk to store the travel cot, tents, suitcases, coats or Christmas gifts is always a luxury. With a minivan you will not have space problems thanks to the large size of its trunk, and traveling with packages between the passenger footwells can be dangerous as well as very uncomfortable. You can also use the trunk space to increase the number of seats, our minivans are convertible from 5 to 7 seats so that you can travel more people in a single vehicle, yes, with light luggage.
• Air conditioning: Could there be anything worse than having your car's heating break down on cold Christmas mornings and nights? Say goodbye to frozen windows or having to drive with a coat by renting your car this Christmas.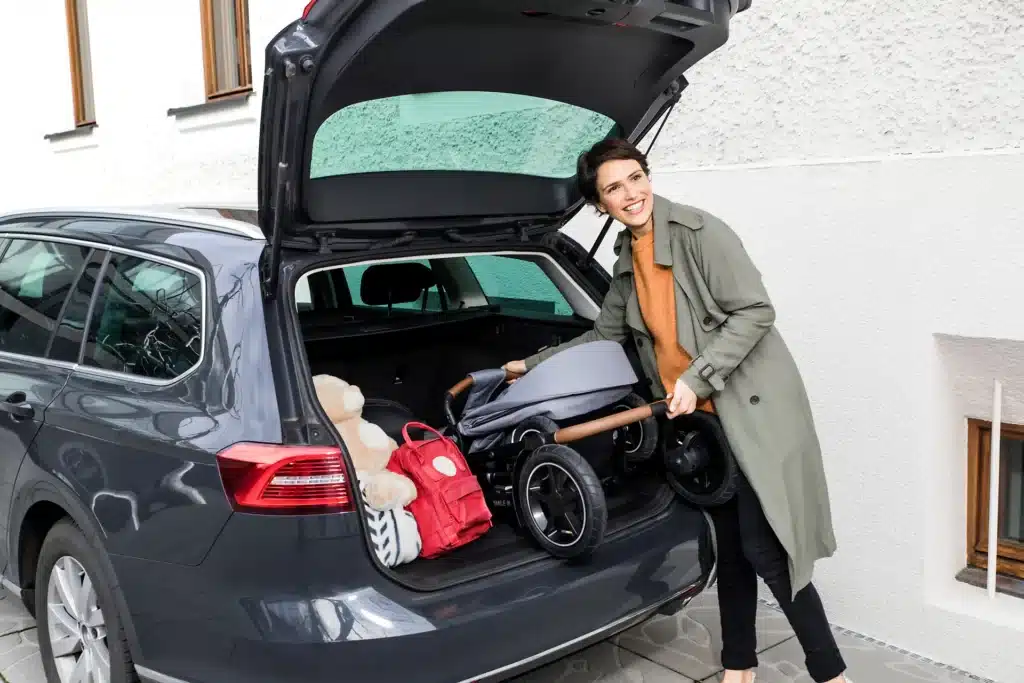 Hire your minivan at Perfect Car Hire at the best price
This year you have the cheapest car rental service at Christmas than ever. With our rent a car offers it will be very easy for you to enjoy Christmas wherever and with whomever you want.
We have a fleet of rental cars, including models such as our Opel Zafira minivan, compact on the outside, minivan on the inside, with the ability to easily convert from one to seven seats.
Enjoy a Christmas route by car discovering all the charm of the snowy inland towns or escaping by car to warm coastal destinations, fleeing the winter cold. Whatever your plan, renting a car at Christmas is the best option to enjoy a perfect trip.
And finally, don't forget that when you hire a car from Perfect Car Hire, you have roadside assistance insurance in case any problem occurs. Arrive on time at your destination and enjoy yours this Christmas by renting one of our minivans!