Car Hire Ciudad Quesada, Rojales and San Fulgencio
Car hire in Ciudad Quesada, Rojales and San Fulgencio is the ideal option for those wanting to discover their tourist sites without having to rely on third parties. One of their main advantages is that you can enjoy your holiday with your own schedule, plans and routes.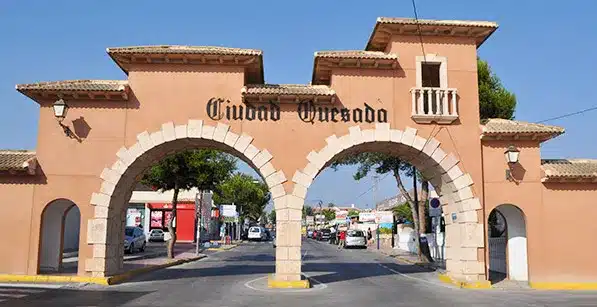 With a car, it's easier to travel around the town and make the most of your time. You won't have to pay maintenance costs or taxes either since we take care of every detail. It is the most practical way of travelling and enjoying new experiences without any worries.
Why hire a car in Rojales with Perfect Car Hire?
At Perfect Car Hire, we offer you cars that are in perfect condition for every taste, need and budget. Most
hire car companies in Rojales
request an excess. In other words, you pay a monetary deposit that will be used in the event of loss, theft, accident or damage to the vehicle. However, we offer you a service without excess and with fully comprehensive insurance. The final cost you will have to pay for the car hire will not be changed. In addition, we give you the option of adding accessories and extra items to your car hire at no additional cost.
How long can I hire a car for in Ciudad Quesada?
The minimum duration for
car hire in Ciudad Quesada
is 24 hours and you can request a maximum of 24 days.
Which is the cheapest car hire in San Fulgencio?
The price of
car hire in San Fulgencio
varies between €20 and €30 per day. Our cheapest cars are comfortable and ideal for trips for between one and four people. You will find a wide range of options on our website.
What do I need to hire a car in Rojales?
You can send your request for
car hire in Rojales in advance from anywhere
. You just need to go onto our website and search for the vehicle that best suits your needs. To confirm your booking, you need to choose the features of the car you want to hire and provide your personal details.
What can I visit near to Ciudad Quesada by car?
Ciudad Quesada is the ideal destination for hiking, discovering historic places and switching off for a few days to relax. In summer, you can visit Rojales Aquapark water park. There is also a golf course nearby, La Marquesa Golf. Additionally, there are museums, historic and cultural places that you can enjoy all year round near to the area if you hire your car in Ciudad Quesada or in the nearby towns of San Fulgencio and Rojales.
You may also be interested in: